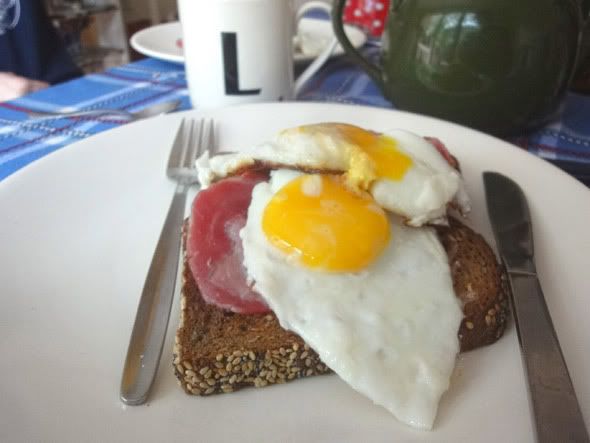 Breakfast of champions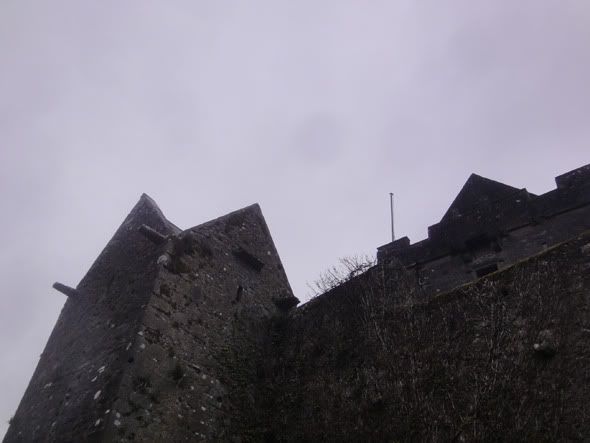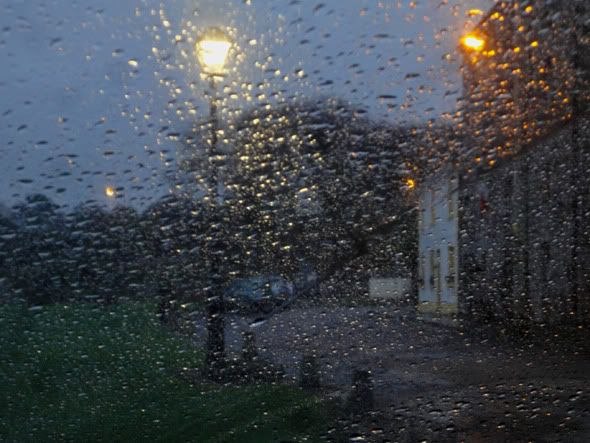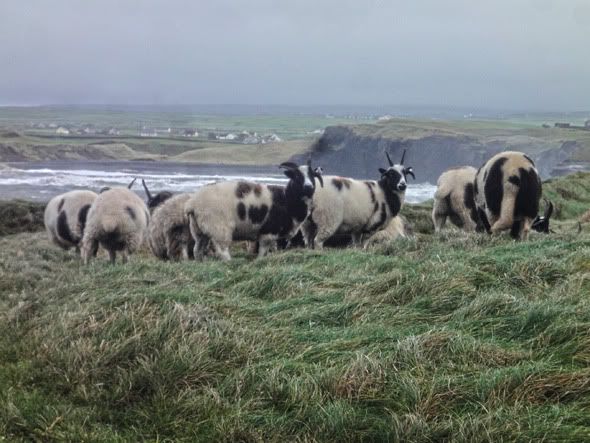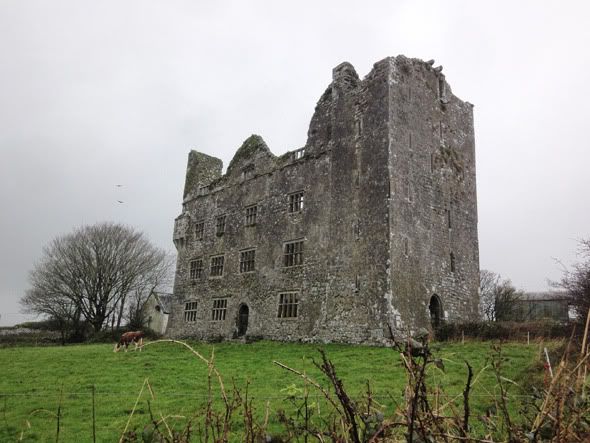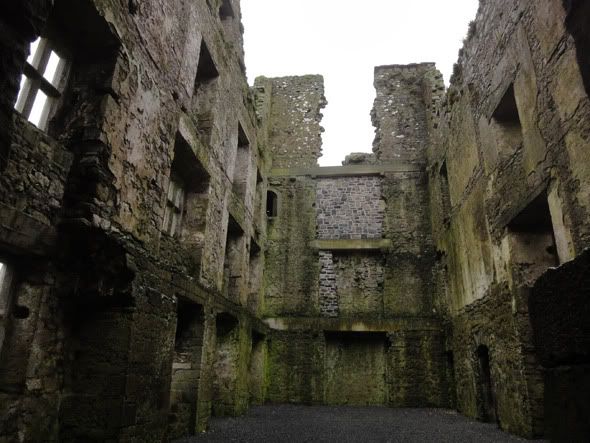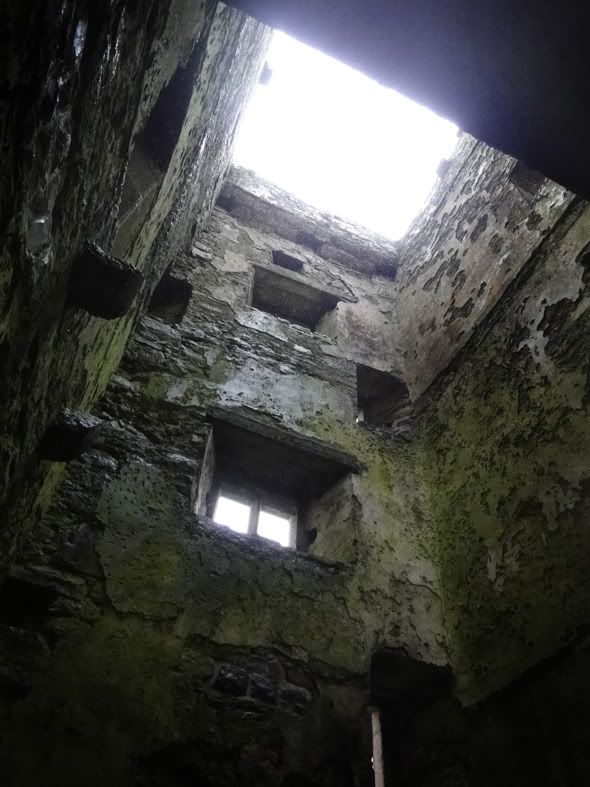 My arrival into Dublin met all expectations, grey, grim & guinness. In true form, I managed to get sick just before my holiday, and to better the situation, Ireland was welcoming me with open, icy arms. I'm no stranger to cold or wet weather, my native Christchurch in New Zealand has formidable winters, & London isn't exactly sunshine & lollipops either, but my first day I was chilled to the bone, wearing 2 woollen jerseys, a heavy wool duffel coat, 2 pairs of socks, & wrapped in a wool blanket..I was inside a house by the way. My only real venture out of the house between sleeping in & warming up my bones was to Trinity College to see Ireland's national treasure, the book of Kells, which was produced by Celtic monks in approximately 800ad & is arguably one of the finest examples of western calligraphy, illustration & book design.
After geeking out on this for a few hours, I was done with Dublin. Liadain & I packed the car & took a road trip to County Clare on the west coast, 3 hours from Dublin, to a small town called "Doolin", which is a stones throw from the breath taking Cliffs of Moher, whose 214 metre sheer vertical drop plummets straight into the Atlantic ocean. Our first morning, we packed a lunch & set out on a 24km return walk around the cliff edge, what a magic experience it was. Maybe it was the country air, or just escaping the London rat-race for a few days, but my cold was a shadow of it's former self, despite the dewy air & blustery winds. As we walked along the cliff edges, through windswept pastures, the tussocks & grasses twisted & curled in unison, like the manicured fringes of 50's teddy-boys, ocean spray crept up the rocky face to lick our own. With misty rain as our constant companion, we trudged through creeks, around marshes, under & over fences to complete our journey. On the way, we passed a curious flock of horned sheep, who demonstrated the origin of the term "sheepish look" while I peered through my camera; perhaps they knew I had decided to eat their brethren later, as I was formulating plans for an Irish stew. After being exposed to the elements for a day, the idea of home made stew is absolute heaven, as nothing beats a salty, peppery, meaty, herby broth that thaws you from the inside out. The hostel we stayed in had an excellent kitchen & the manager, Karl so kindly asked his neighbour if she had any fresh herbs for our stew, she kindly delivered a fresh bundle of thyme, sage, parsley & rosemary tied up with a yellow marigold. We pretty much discarded the recipe we had, as we didn't have bones to boil.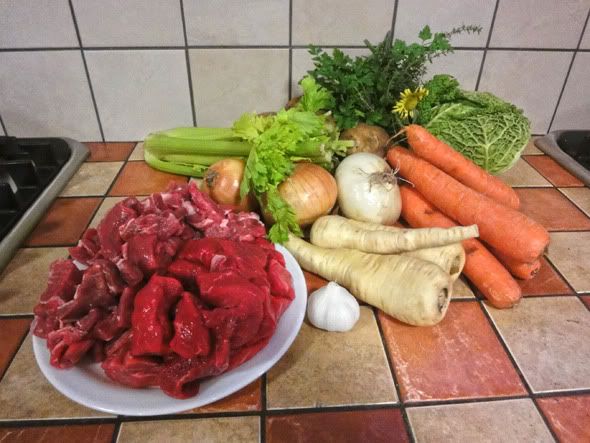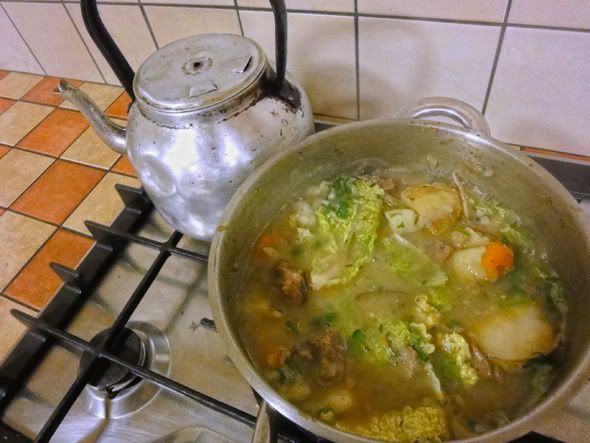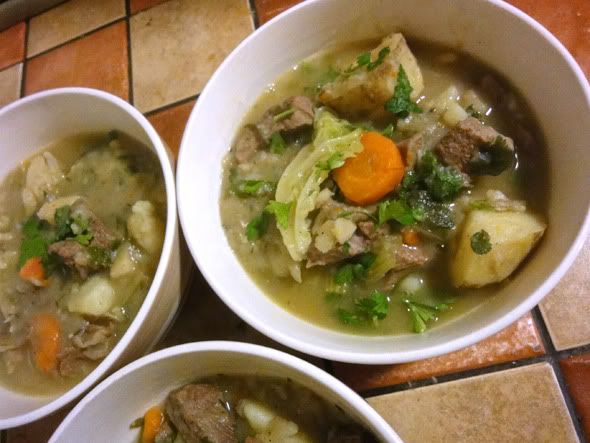 Ingredients
1-1½ kg neck or shoulder of lamb/beef
Bouquet of parsley, thyme and rosemary
3 large onions, finely chopped
Salt and freshly ground black pepper
3-4 carrots, chopped into bite-sized pieces
3-4 parsnips, chopped into bite-sized pieces
Some small new potatoes, peeled and quartered, or large potatoes, peeled and chopped
75-100g hispi cabbage, shredded
Finely chopped parsley
Method
Remove the meat from the bone, trim off all the fat and cut into cubes. Keep the bones, place the meat in a pot, cover with cold salted water. Bring to the boil, drain and rinse the meat.
In a fresh pot put the meat, bones, bouquet of herbs, onions, seasoning, carrots, leeks and turnip and cover with water. Simmer gently for one hour. Skim off the foam as it rises. (this is very important for the final flavour and appearance of the stew.) Add the potatoes and continue cooking for 25 minutes. For the last 5 minutes add in the cabbage. When the meat and vegetables are cooked remove the bones and bouquet for herbs. Stir in the chopped parsley and a dash. Serve in deep bowls with soda bread.
Pin It