The Irish. We love those chirpy little leprechauns. I just visited Ireland for the first time recently to catch up with my old friend Liadain who lives in Dublin. Of course, while I was there, I had to make a mission to sample some local fare. Ireland isn't a country renowned for gifting the world anything groundbreaking in terms of its culinary contributions, but like many countries who are often accused of having a dull repertoire of national recipes, it's experiencing a resurgence in traditional dishes executed with high quality, locally produced ingredients.
I would be selling my first host short if I said they weren't inventive or curious with their menu, because I personally felt like most meals had an extra factor to their ingredients to pique my curiosity. The host I speak of is
Mulligans
, a hopped up Gastro-pub on the North side of the Liffey in Dublin, with an enviably long beer list, probably longer whisky list, & tantalizing menu. There's no need to harp on about how tasty everything was, because I'm tired, and I think the photos are ample proof that I waddled home fully stuffed & content with the start of my Irish holiday. The dishes we had were free-range organic chicken stuffed with black pudding, garden salad with white wine sauce & beer battered chips, & vege burger with aubergine & lentil spiced pattie, beetroot coleslaw, & beer-battered chips. To be continued in Ireland: Pt 2, Irish Stew, Doolin.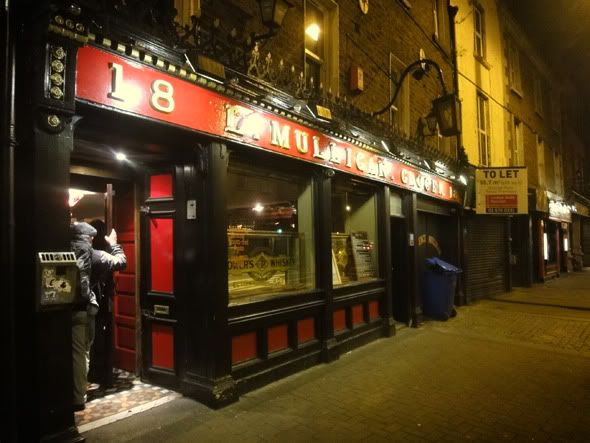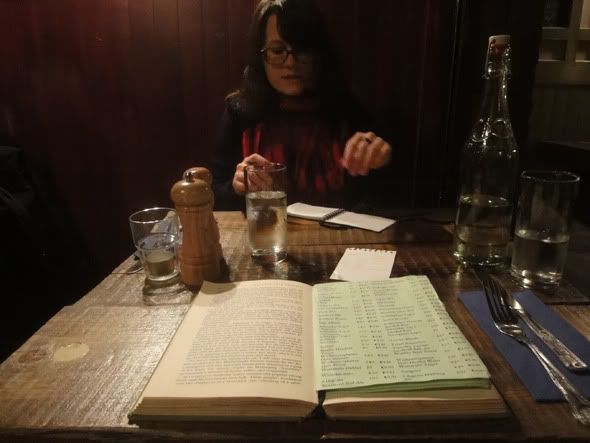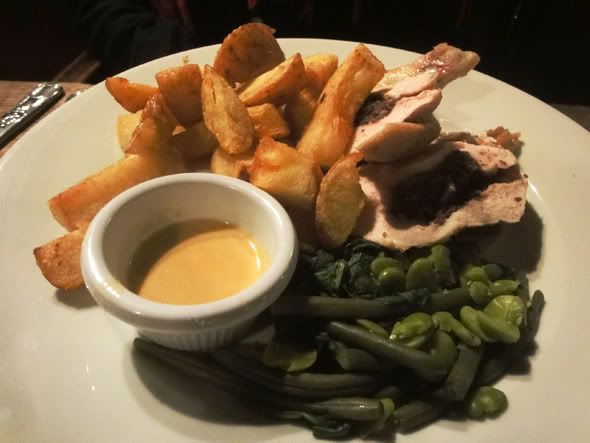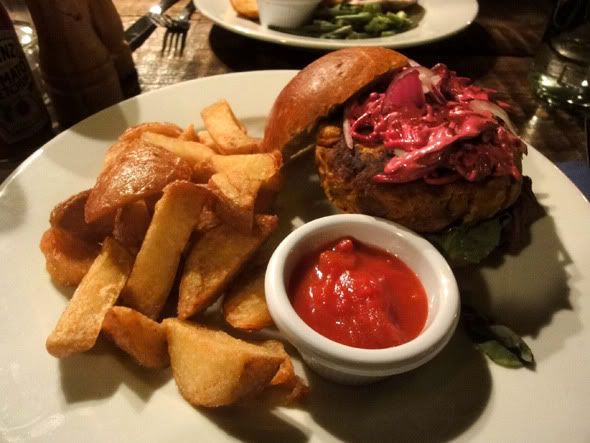 Pin It