Lately I have been kicking myself that I never took the opportunity to visit Japan while I was living in New Zealand. I had a three year window when a good friend of mine Josephine was living in Tokyo, so a holiday for me would've included free accommodation, local knowledge & undoubtedly a guided tour of every drinking venue within the local precinct. Well, let bygones be bygones, I missed that boat. However, I'm now discovering London has it's own little pockets of Japan, tucked away in secret places. I may have been living under a rock for the first year and a half I've been in London, as I'd never even heard of Exmouth Market until last month, despite being only a few blocks either side of two common commuting routes I cycle daily, but I was lucky enough to be guided along by my friend and fellow food blogger Doreen @londondear to the fairy light laden wonderland that is - Exmouth Market. The market is full of all kinds of cafes, restaurants & the like; from Antipodean eateries, to tapas & cocktail bars, but a cute little Japanese venue called Necco was our port of call for the evening.
It's a safe observation that Japanese are famous for not doing things in half measures. Aesthetically, they are a hyper-culture, a people who don't just take an idea & run with it - they take an idea, dismantle it, supercharge it, reassemble it more efficiently, paint it every neon colour ever seen by the human eye, give it a catchy jingle & then race it from 0-100mph in under 10 seconds. This kind of all-or-nothing attitude applies to the visual identity of Necco, which is the Japanese word for cat ("neko"), and seriously....everything in this restaurant is some kind of cute cat or butterfly related paraphernalia. The interior looks as though a bunch of school girls were let loose super-soakers filled with "liquid-cute", transforming every object into something twee (if Sailor Moon & Sailor Jupiter were real, they'd totally be found eating at Necco). Being a bit of an aesthetic snob, I really appreciate this attention to detail - I almost wish that the staff painted on whiskers & wore cat ears (perhaps that's just some sort of latent teenage
hentai
fantasy I'm having though).
The food here is affordable, well presented & from what I can tell, fresh & tasty. I had a sashimi platter & takoyaki (octopus balls), which come roped in a kind of bbq sauce & Japanese mayonnaise that's omnipotent in fried dishes like takoyaki & okonomoyaki (a kind of Japanese pancake/pizza/omelette). Josephine once told me of her faux pas of telling her new students in Japan that takoyaki is her favourite food, which is the western equivalent of telling your students that hot dogs are your favourite thing to eat...nice.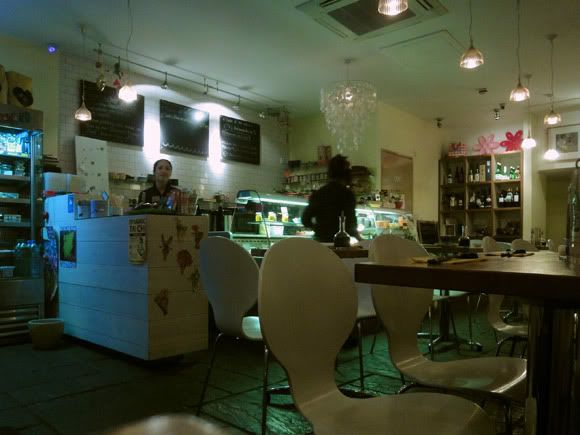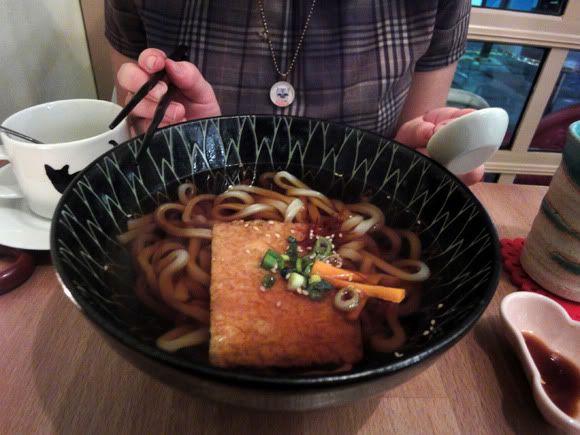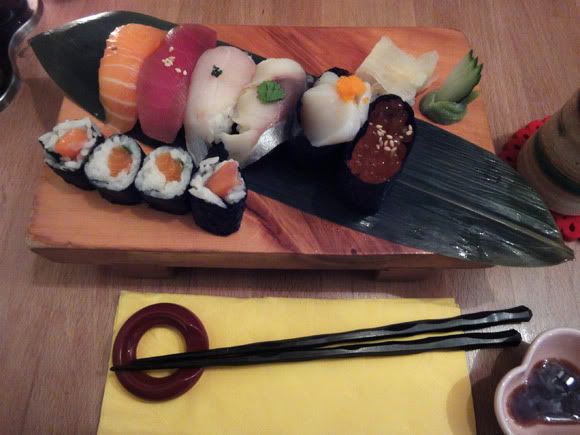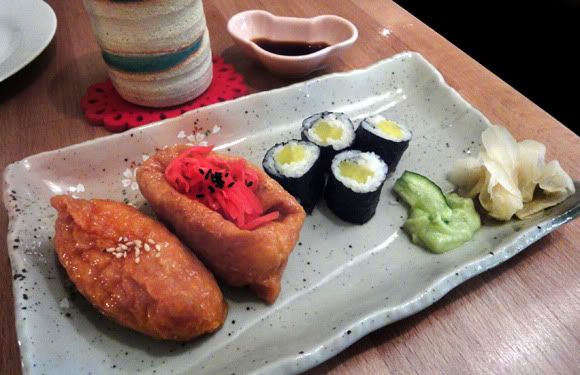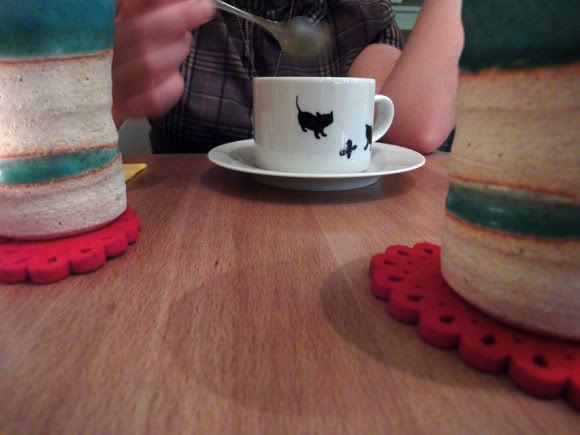 Now I'm just itching to go back for some of their desserts, like their green tea cake which looks amazing.
Pin It