I've been in need of a sleep in all week, and after a relatively early night following Plaid's album release for Scintilli, it was exactly what I got. Peeling my lazy carcass out of bed this morning, I went about the kitchen in search of victuals. It was Old Mother Hubbard all over again, I was hungry & angry, but decided to forget about grocery shopping for breakfast & just set out on my bike in search of a delicious lunch (it was no longer morning, & I was about to rape someone if I didn't get a coffee). I had remembered that Wilton Way cafe near London Fields had been recommended by Time Out a while back, so it seemed like the perfect destination to venture on an empty stomach.
Now, I'll be honest, I approach many places around London Fields with an air of caution, as it's well known as a spawning ground for annoying, vacuous, trendy-cunts...not an ideal crowd if you're starving & about to brave the public to breakfast alone. I had every hope that this wouldn't be the case at Wilton Way Cafe...and thank fucking god it wasn't! I was greeted by an affable young lass at the counter who was not only friendly, but patient with my misreading of the menu (I had asked for the chorizo, rocket & roast capsicum on sourdough instead of ciabatta, but she told me I could have it on sourdough if I wanted, which I did want!). The interior of the cafe is beautifully styled with warm raw-wooden furniture & floors, corrugated iron, white walls, colourful DEVOesque lampshades & their own radio station apparently!
There is a variety of seating to accomodate people eating/drinking alone or in groups, & there is natural light coming from both ends of the cafe, as well as a few tables street-side. My flat white arrived, after my first sip, I was convinced who ever was at the controls of their machine must have divinity in their DNA, because it was PERFECT. Next up, my sourdough, chorizo, rocket, capsicum sandwich. It was almost bordering on epic in size, & everything tasted super fresh. It was delicious, & also very well priced (I got at least a few pound change from a tenner for the lot). The whole package of this place had me quite tickled; the staff, the food, the atmosphere - Time Out was really on the money with this review, & will be revisiting for sure. Well done Wilton Way Cafe.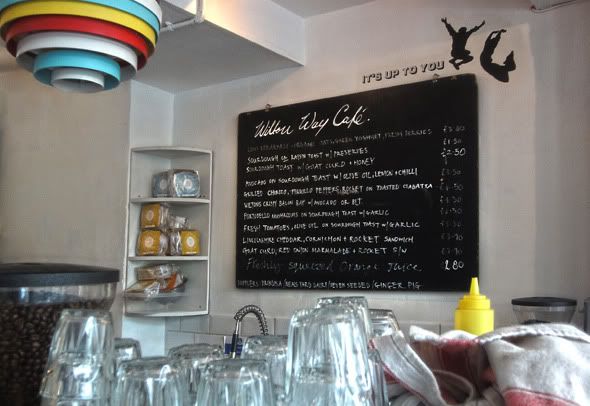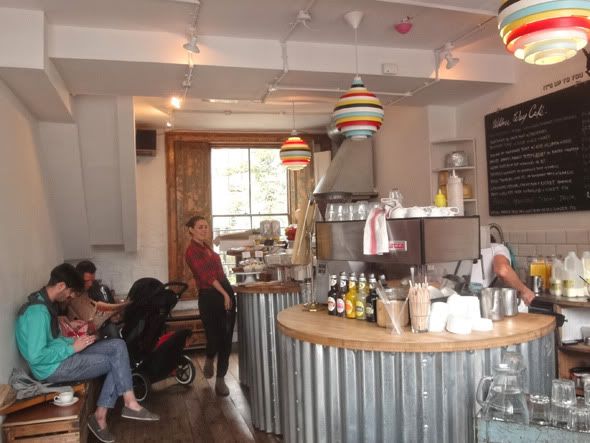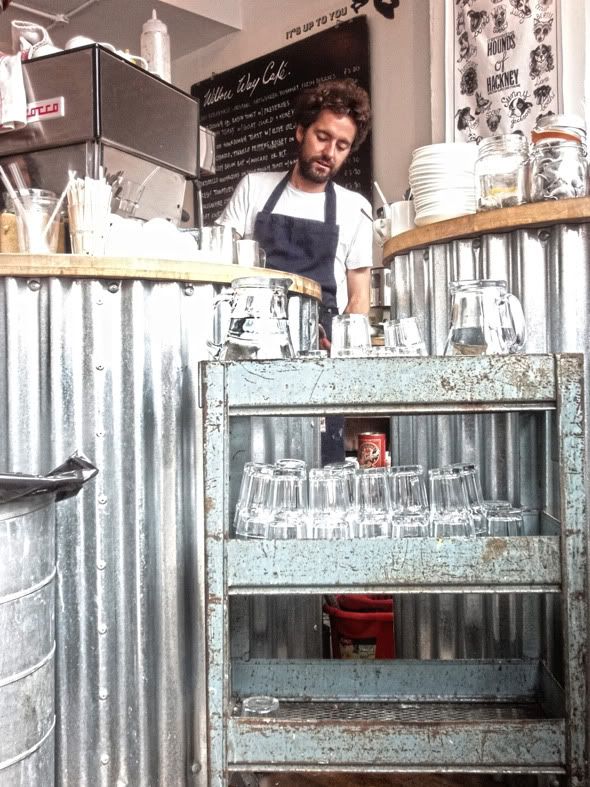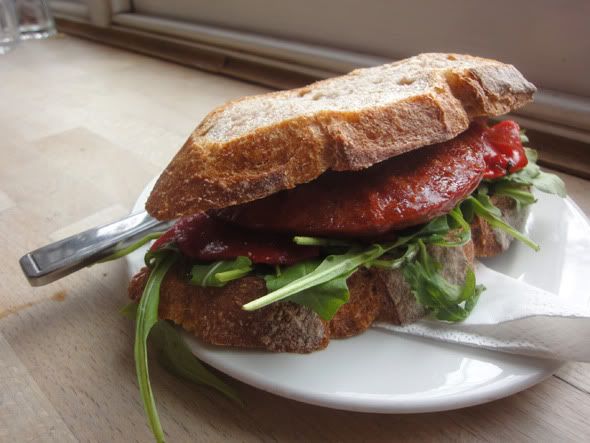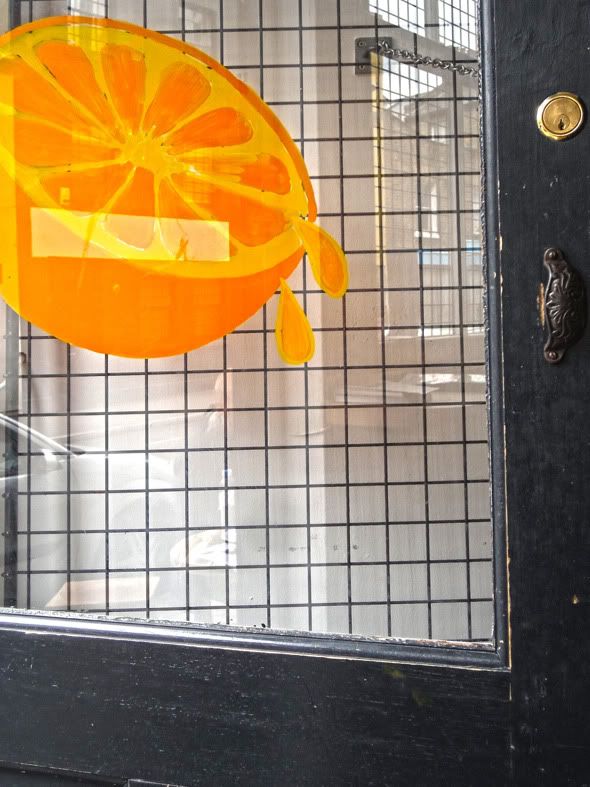 Pin It